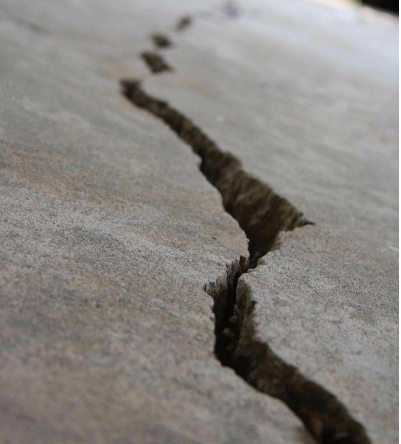 The breakdown of a marriage can be the most stressful time in your life. You need a knowledgeable and dedicated attorney who can guide you through the process and advocate for your rights under the law.
Our practice includes divorce, child custody, child support, and enforcement of custody and support. We work with men and women at all stages of divorce, whether you are just thinking about filing, have just filed and want to seek a temporary custody or support order, or need guidance with a request to modify or enforce a final divorce judgment. We handle problems involving requests for relocation, as well as contempt proceedings when one party violates a custody or support order.
By providing you with information about your rights and available options, we can help you understand the issues involved and work with you to determine a strategy that meets your particular goals and legal needs.
Quarles Law Firm, LLC, consists of two seasoned attorneys--Randy and Fran Quarles--with over 50 years of combined legal experience. Your case is never turned over to a paralegal or fresh-out-of-law-school associate at the Quarles Law Firm, LLC. Randy and Fran also have been married to each other for over 19 years, and, through past personal experiences, they understand the emotional and financial turmoil that divorce, child custody and child support issues can cause in your life.
Below are answers to some frequently asked questions (FAQs) about divorce, child support and child custody matters.
In Alabama, there are 12 grounds, or reasons, for divorce. There are two "no-fault" grounds—"incompatibility of temperament" and "irretrievable breakdown of the marriage"—and 10 grounds which are considered "fault" grounds, such as adultery and abandonment.
Do I need to prove my spouse was at
"fault"?
What is a "no-fault" divorce?
A "no-fault" divorce is simply what the name implies, that neither spouse is considered at fault for the end of the marriage. Alabama law

allows

a divorce on two "no-fault" grounds: "incompatibility of temperament" and "irretrievable breakdown of the marriage."
Many of the "fault" grounds are very difficult to prove or inapplicable to most situations, so typically "no-fault" grounds will be included in a divorce complaint either without fault grounds or in addition to fault grounds. Whatever the situation, if you are contemplating divorce, you should consult a divorce attorney to make sure that the legal requirements are met and, hopefully, to help reduce the stress that inevitably accompanies the procedures for a divorce.
FAQs About Divorce Generally
What is a "fault" divorce?
No, but the legal and procedural requirements for a divorce must be handled correctly. Completing the process may be extremely difficult for a person who is not trained and experienced in divorce law. You also can lose valuable rights if you do not have a lawyer to look out for your interests. If you want to obtain a divorce, or if you are already involved in a family law dispute, it is important to seek qualified legal counsel to protect your rights

.
What is an "uncontested divorce"?
How does the judge determine the
amount of alimony to award?
A "fault" divorce is one in which some misconduct of either the husband or wife is found to have caused the end of the marriage. Fault grounds in Alabama are: physical and incurable incapacity (impotency at the time of marriage); adultery; abandonment; imprisonment; crime against nature; habitual drunkenness or drug addiction; incurable insanity; pregnancy at the time of marriage without husband's knowledge or agency; violence and reasonable apprehension of violence; and separation without support.
No. In Alabama, you may ask the court for and obtain a "no-fault" divorce on grounds of "incompatibility of temperament" or "irretrievable breakdown of the marriage." These grounds do not require proof that a spouse has done anything wrong or is otherwise at "fault."
This type of out-of-court agreement reduces the emotional strain on the parties, promotes an easier post-divorce relationship, and enables the parties to retain greater control over expenses and divorce terms. Call us today for a consultation.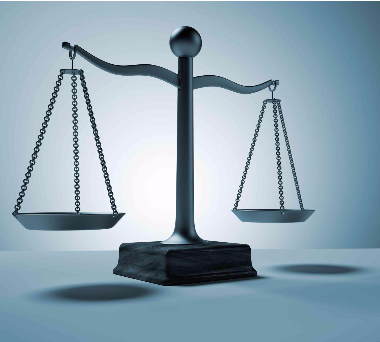 Alimony is court-ordered spousal support. It can be awarded as a lump sum (called "alimony in gross") or as periodic payments that terminate under certain circumstances, such as the expiration of a set amount of time, remarriage of the receiving ex-spouse, or cohabitation by the receiving ex-spouse.
Each case is different and requires careful legal analysis to ensure that the proper result is reached. Without experienced and knowledgeable legal counsel, the parties can be tied to an inappropriate or inadequate support award for years to come.
Family Law at Quarles Law Firm, LLC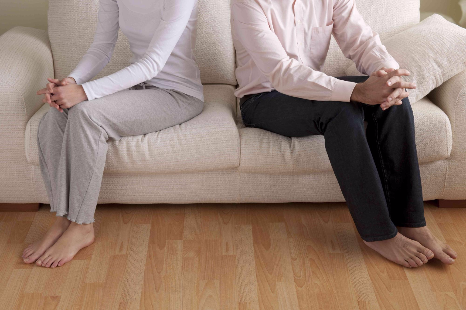 A court can also award temporary alimony during the pendency of the action.
Determining the amount of alimony to ask for can be complex, especially if one spouse is self-employed or both are wage earners. Because of the complexity involved, it is important to work with a lawyer who is experienced and knowledgeable about spousal support laws.
♦ length of the marriage
♦ parties' age, sex and health
♦ parties' standard of living
♦ parties' future prospects for income and
maintaining the standard of living
♦ parties' conduct leading to the divorce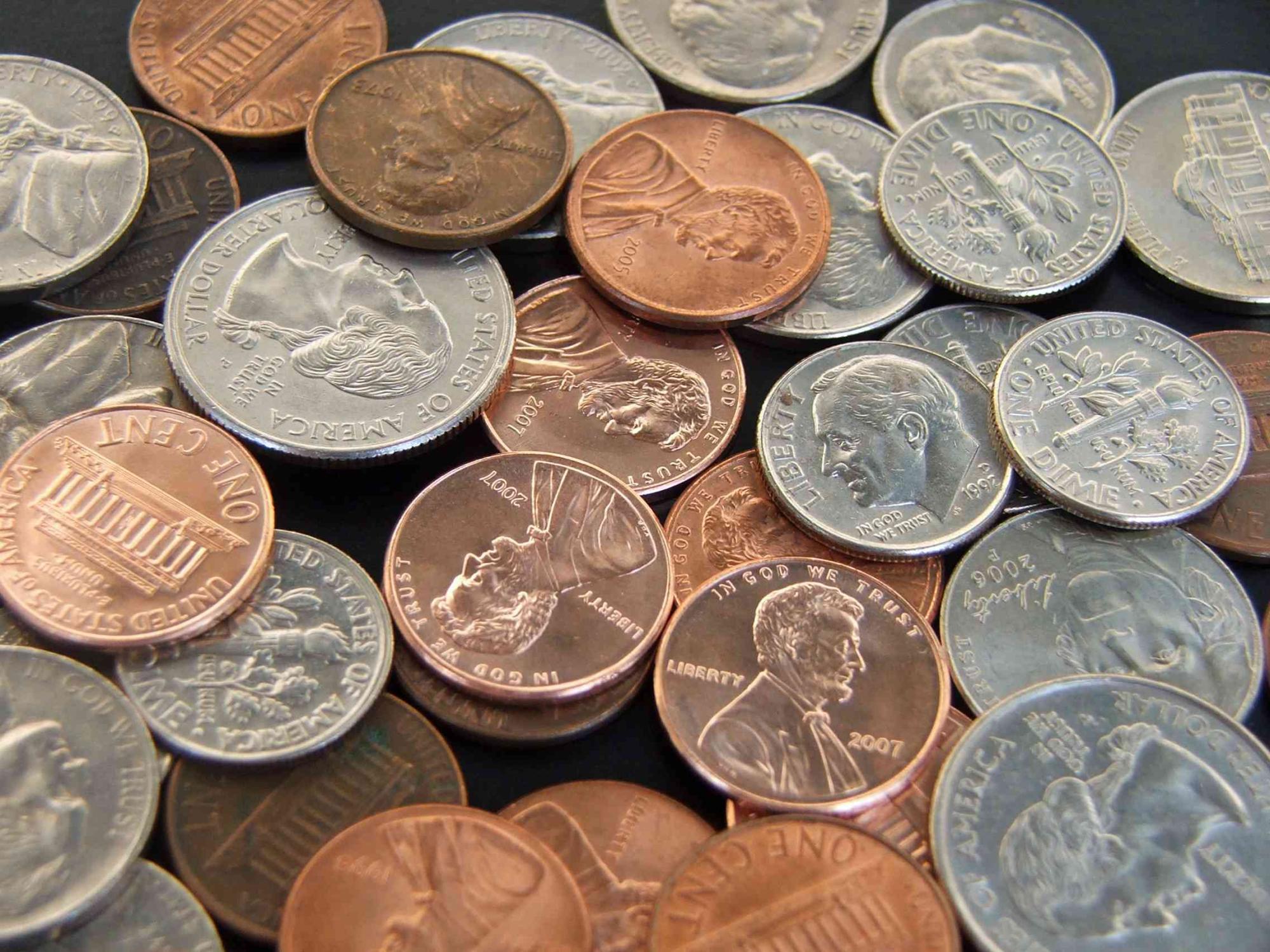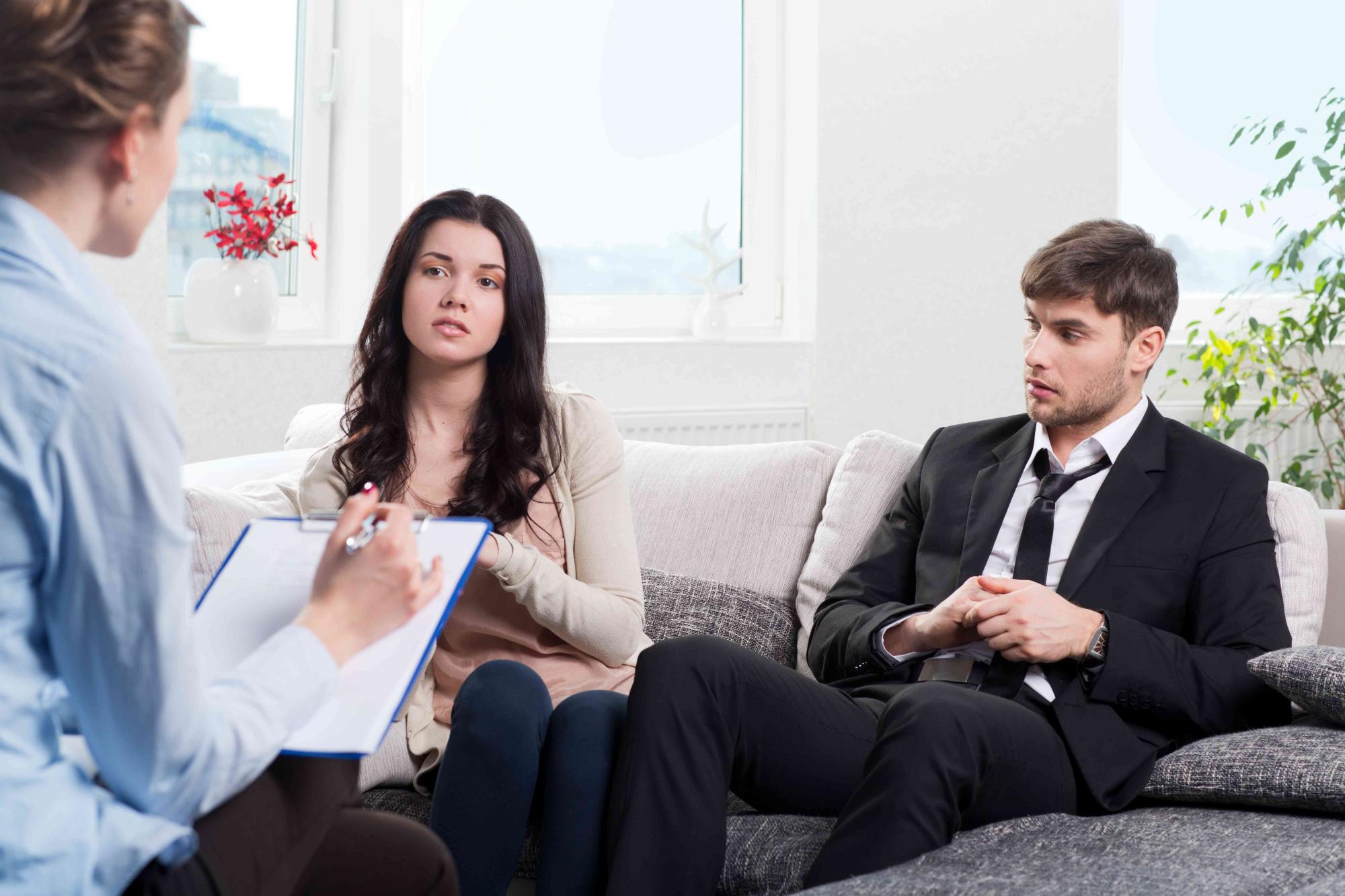 I really don't want to go to court--are
there any alternatives to a trial?
T
here are several alternatives to going to trial. They include: 1) an "uncontested" divorce; 2) mediation; or 3) collaborative divorce.
2. Mediation.

Mediation

is a form of alternative dispute resolution. This is a fancy way of saying "an out-of-court solution." Each party can be represented by an attorney, and a mediator (usually a lawyer, who does not represent either of the parties) guides the parties' settlement discussions and suggests ideas to help resolve their differences as they decide what is fair and reasonable for their unique situation. The goal is for the parties to reach a settlement agreement that is satisfactory to both of them. If an agreement is reached, the parties then need to follow up by filing for an uncontested divorce to obtain a court judgment that incorporates their agreement.
3. Collaborative Divorce. Another method of alternative dispute resolution is known as collaborative law or collaborative

practice.

This is a process where the parties come together, away from the court, to resolve disputes by negotiation and discussion with the assistance of lawyers and also non-lawyers with expertise in finances and counseling. Collaborative law is a more comprehensive method of dispute resolution than standard mediation. Parties must agree to dispute resolution through the collaborative format. Each party has an attorney and a divorce "coach," who is a licensed mental health professional. There is a financial ne

utral
Where and how do I start a divorce
proceeding?
♦ Parties feel that they are personally involved in the resolution of
issues through collaborative processes
♦ The parties' personal involvement in the resolution promotes
confidence that it was the right result
♦ Alternative dispute resolution is typically quicker than courtroom
litigation
♦ Alternative dispute resolution and its shorter timeframe reduce
costs
♦ The involvement of an objective third party removes a great deal
of emotion from settlement discussions
When the parties are both residents of Alabama, a divorce complaint should be filed in either 1) the county where the defendant resides or 2) the county where the parties resided at the time of separation. If the defendant no longer resides in Alabama, then the county where the plaintiff resides is where the complaint should be filed. But if the parties agree, or if the defendant waives any objection to the location of filing, the divorce complaint

may

be filed in any county of the state.
I just received a complaint for divorce from my
spouse - what do I do now?
You should contact a divorce lawyer as soon as possible. You have only 30 days to respond to the complaint with a motion, answer, or answer and counterclaim. An answer is "your side of the story," and you can admit or deny what your spouse has said in the complaint. If you do not file an answer, your spouse may obtain a default judgment against you. You would then have a limited time to ask the court to set aside, or vacate, the default judgment if you did not agree with what your spouse asked for in the complaint.
Will a jury decide my divorce issues if there is a trial?
Can I stop a divorce that my spouse started,
or can my spouse stop the divorce if I filed?
Once the papers have been served on the defendant, she or he has 30 days to respond to the divorce complaint by mailing or filing a motion, answer, or answer and counterclaim.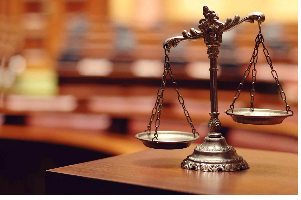 Maybe not. You or your ex-spouse have the right to seek modifications of a final order regarding child custody, child support or spousal support when there is a new factual situation that can be considered to be a "substantial change of circumstances." Usually a former spouse files for a modification when either party experiences a changed financial situation, has a new living ar-rangement, or believes the children's best interests are not being served

.
Am I stuck with the same court order forever?
How is child support calculated?
Remember, even if your ex-spouse is agreeable to changing visitation schedules or child su

p

port payments, changes that are not sanctioned by the court may not be enforceable later. We can prepare and file actions to modify custody or support requirements for people who need to change the terms of their divorce decrees.
Child support is generally paid until the child reaches the age of 19, but it can be extended in certain circumstances, such as when the child has a disability. Parties can also agree to extend the time period for child support beyond the age of 19, such as when one spouse agrees to be responsible for college costs.
D

etermining child support can be complex, especially if one parent is self-employed or both parents are wage earners. Because of the complexity involved, it is important you work with a lawyer who is experienced and knowledgeable of child support laws in Alabama.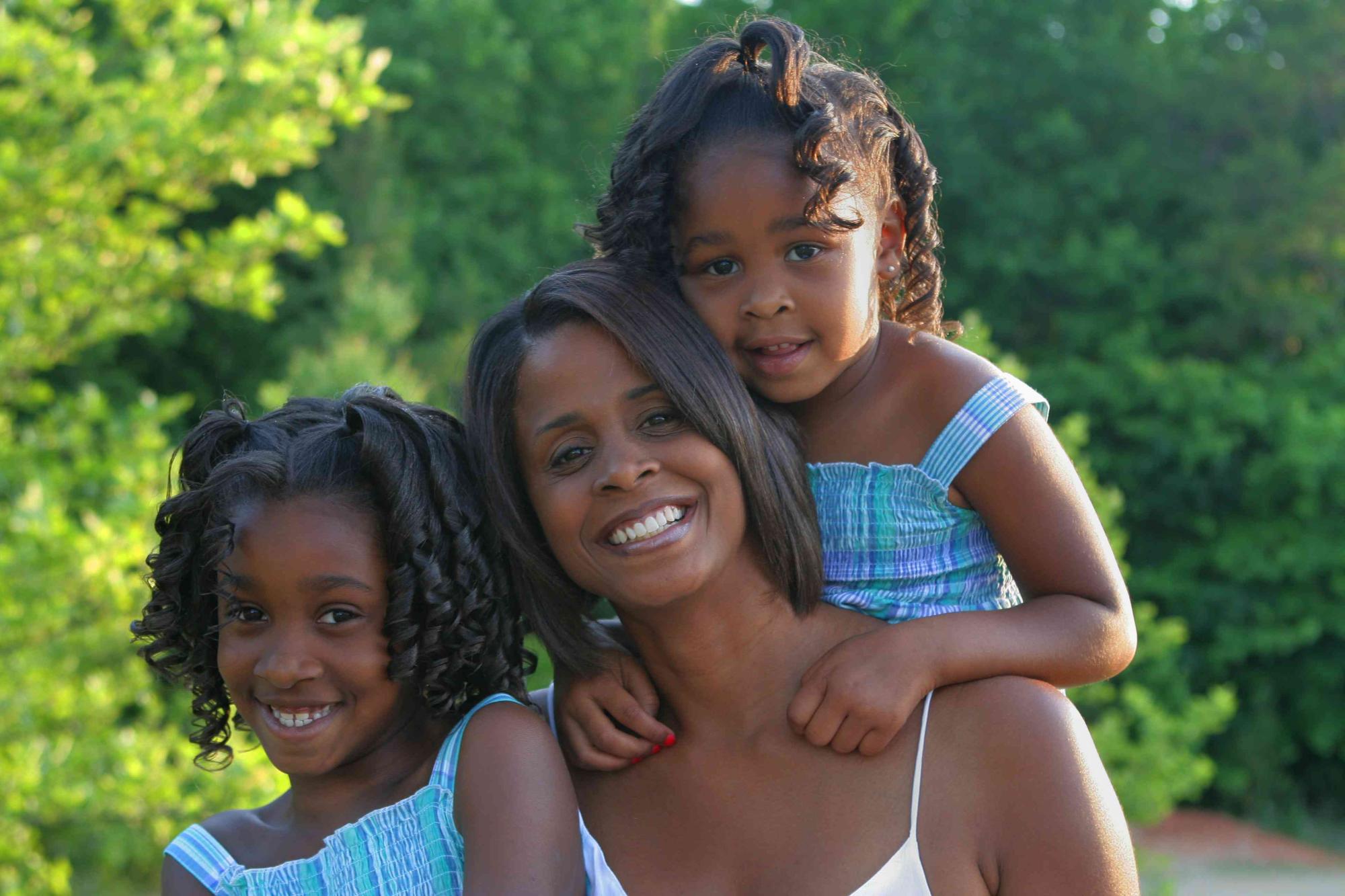 Alabama has established child support guidelines. Depending on the circumstances, child support that is ordered in a divorce judgment can deviate to some extent from the Alabama guidelines, such as when the non-custodial parent pays the custodial parent's mortgage so the children can remain in the family home.
To determine the amount of support, the guidelines provide a formula that takes into consideration the number of minor children, both parents' gross income (minus any pre-existing support payments for prior children or marriages), health insurance, and daycare costs, if any.
What do I do since my ex-spouse
has stopped paying child
support?
If DHR is seeking to enforce my ex-spouse's child support
obligations, do I need my own lawyer?
You have the right to hire a private attorney to represent your interests even if the Department of Human Resources (DHR) originally filed the enforcement action. DHR does not represent the interests of the parent seeking enforcement of the child support order, a fact which may or may not have been made clear to you when the proceeding began. DHR does not represent you or your interests if your ex-spouse responds to the enforcement action by seeking to assert a counterclaim or contempt motion against you. Parents also may feel frustrated by the pace or results of the DHR's enforcement procedures. Do not give up if you feel that you are not getting the treatment you deserve in your child support enforcement case. We can discuss this situation with you. We have the experience to analyze the matter and advise you about how to protect your rights.
Help! I've lost my job and can't make my court-ordered child support.
What should I do?
How will the Court determine where my
children should reside after the divorce?
What can I do if I live out-of-state, but my ex-spouse
has moved to Alabama and stopped paying child
support?
You can enforce your out-of- state divorce decree here in Alabama. Alabama has enacted the Uniform Interstate Family Support Act (UIFSA), which allows a court in this state to enforce a child support order that originated in another state. You will need to file an enforcement action in the county where your ex-spouse

resides.

We have the experience to analyze the situation and guide you through this process.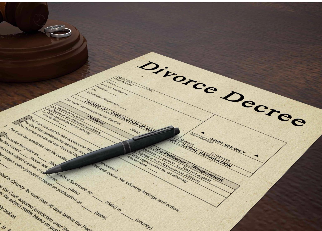 For your "uncontested" divorce, we can prepare a settlement agreement for you and your spouse to sign, or review one prepared by your spouse's lawyer. A settlement agreement should address every aspect of your marriage, including provisions for the distribution of marital assets and debts, child custody, child support, alimony and any other issues to be resolved in your divorce. Once signed by both parties, we can file the settlement agreement along with other papers for the judge to review and approve.
Generally, this means a divorce in which the parties have agreed to everything so the process is relatively quick, cheaper and less stressful. The term "uncontested divorce" refers to a "no fault" divorce in which the parties have worked out all of the terms of their divorce, including all property, alimony, child custody and child support issues. It also is called an "answer and waiver" divorce. The divorce technically is not truly "uncontested," and both parties must still file the types of legal papers that are required for any divorce. By agreement, though, the grounds for the divorce can be proven without a trial by filing one party's "testimony" in a sworn written statement. Unless the court sees a problem with the parties' agreed terms, such as inadequate child support or impractical custody provisions, this type of "uncontested" divorce may be completed within two or three months and without the need for a court appearance.
Do I have to hire a lawyer?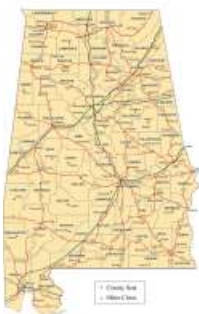 I

f

you are having trouble making your child-support payments, contact an attorney at Quarles Law Firm, LLC, instead of hiding from the problem. Child support enforcement could result in judgment liens, wage garnishments and other means to collect unpaid child support. Unpaid child support amounts cannot be reduced or

discharged

in bankruptcy, so the longer you wait to try to modify your court-ordered child support payments amounts, the more you will owe.
You also can pursue other collection methods, such as an income-withholding order requiring an employer to deduct a sum from the non-paying parent's wages. Such an order sometimes provides a simple and relatively inexpensive method or collecting support.
You will need to file a lawsuit to enforce your child support judgment. A parent who is ordered to pay child support to his or her ex-spouse can be held in contempt for the failure to make those payments in a timely manner. The punishment for contempt of court can include fines, probation and potential jail time.
Yes. Until the child reaches the age of 19, support can be either increased or decreased. The party seeking the change must file a petition to modify the amount, and show a material change in circumstances to justify the change. Examples of material changes include the non-custodial parent's loss of a job or a substantial raise.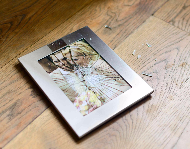 No. If one spouse does not want to be married to the other, then the parties ultimately will be divorced. However, at any time after the complaint is filed, the parties could reconcile (and the divorce suit could be withdrawn with the consent of both parties), or they could enter into a settlement agreement (and the process would be shortened)

.
No. A divorce is heard only by a judge in what is called a "bench" trial. It is not a trial by jury. Before the final trial, a "special master," usually an attorney who practices divorce law, may hold a hearing to decide a party's request for temporary custody or support.
After the complaint and a summons are filed, the other spouse must be "served" with copies of the filed papers. Alabama law allows this "service" to be done in certain ways, including personal delivery by a sheriff or private process server, delivery to the defendant by certified mail with a signed return receipt, or, in very limited circumstances, by publication of a notice in a newspaper. The defendant may waive the legal requirements for service, and, in an "uncontested" divorce, the defendant would sign a formal waiver of service.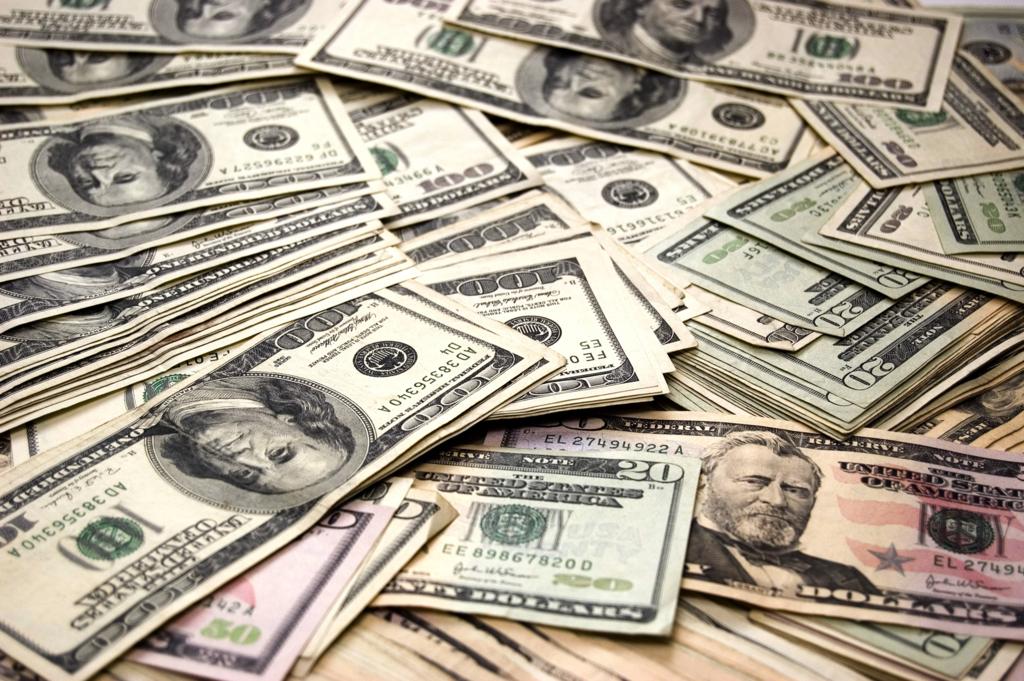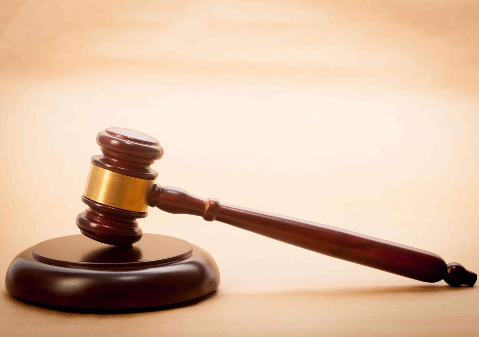 Alternative dispute resolution in the divorce context is considered preferable for a number of reasons, including:
who gathers the parties' financial information. If desired by the parties, they can choose to have a child specialist participate as an advocate

for their child or children. If the collaborative process succeeds, then the parties file for what is essentially an uncontested d

ivorce based on their agreement. If the collaborative process does not resolve the dispute to each party's satisfaction, however, their case must be decided in court like any other divorce. Unfortunately, as part of the agreement to engage in a collaborative effort, the lawyers who represent parties in the collaborative negotiations cannot represent them in court if the process is not successful. Quarles Law Firm, LLC is proud to have Fran Quarles as a licensed attorney trained in collaborative law.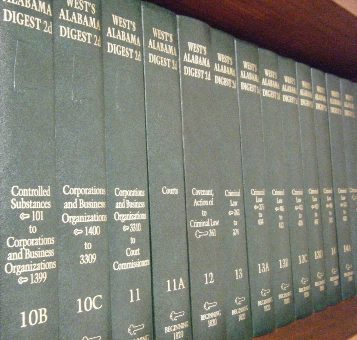 If the defendant does not reside in Alabama, the plaintiff must be a bona fide resident of Alabama for at least six (6) months before he or she files the divorce complaint. This pre-filing res-idency requirement is mandatory, and the court would not have jurisdiction to grant a divorce if the requirement is not met.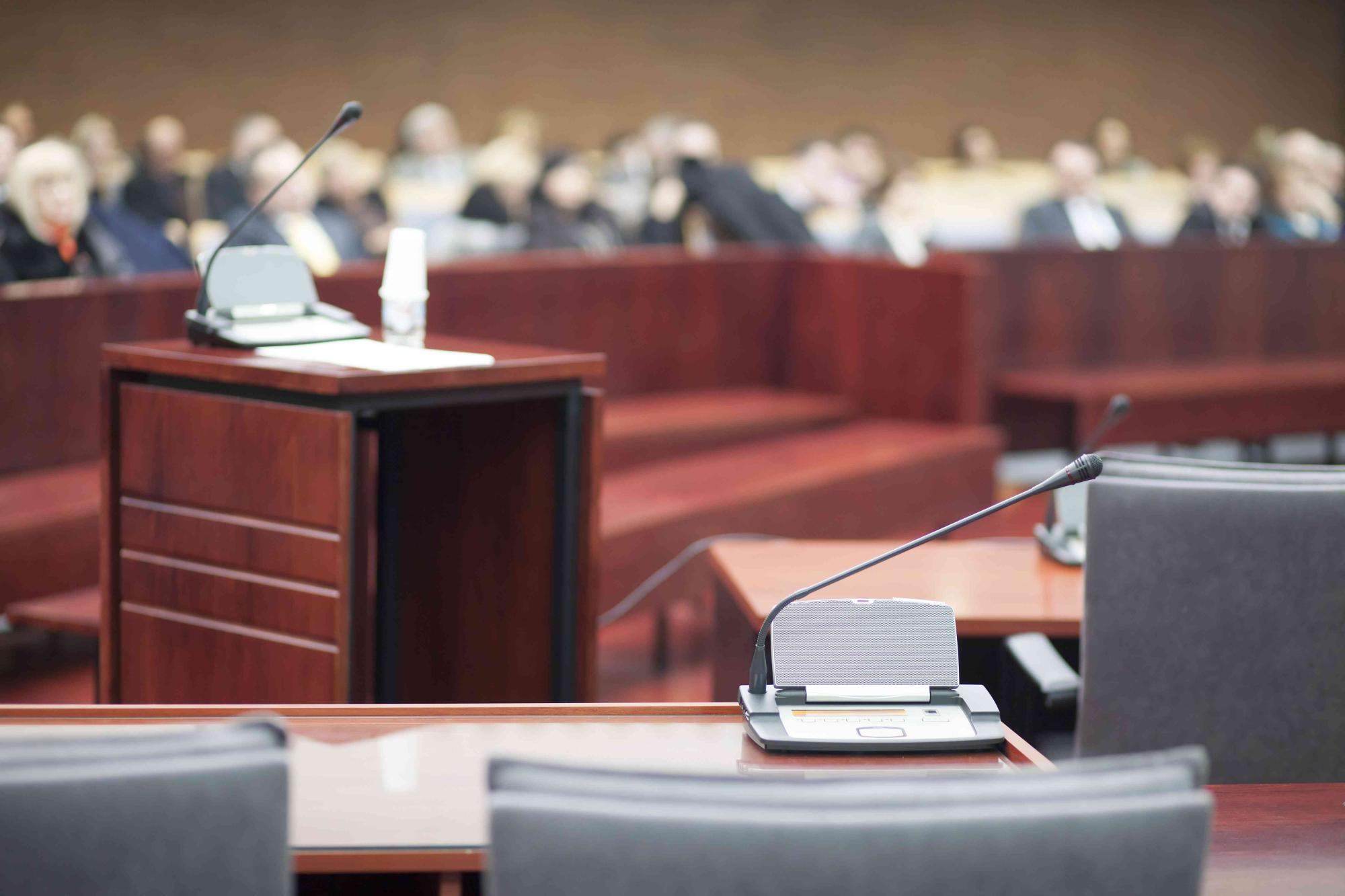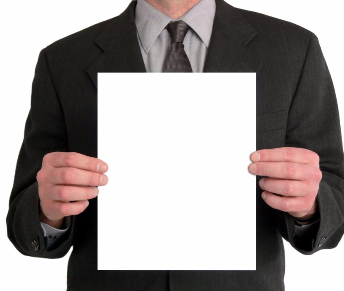 In addition to an answer, you can file a counterclaim. With a counterclaim, you are asking the court to grant you a divorce on your terms
The court will look to the best interests of your children in determining where they should live after the divorce. There are many factors that go into this determination, and much will depend on the individual facts of your case. Below are some common types of child custody and visitation arrangements:
Sole custody and visitation rights means one parent has primary physical custody and the other parent has the right to have

the

child at certain times — for example, on the first and
Decisions involving child custody can be some of the most difficult and emotional ones made during a divorce. At Quarles Law Firm, LLC, our focus is on minimizing the negative impact that a child custody dispute can have on children.
and third

weekends

of the month, alternating holidays and birthdays, and for 30 days during the summer. The non-custodial parent does not have decision-making authority regarding the child's education, health care, and other issues.
Joint custody means the parents share custody equally. The children may live for several months with one parent followed by an equal amount of time with the other. Alternating weeks between parents is generally considered too disruptive by the courts. With joint custody, both parents share in decisions equally; however joint custody can present problems for a school-age child if the parents do not live close to each other or if the parents find it difficult to agree on decisions.
Joint custody with a primary physical custodian means the parents share custody, but the child lives primarily with one parent. This differs some from sole custody and visitation rights in that both parents have a say in decision making and the non-custodial parent often has greater visitation rights. The divorce judgment may give each parent primary authority to make certain decisions concerning the child. For example, if the parents disagree, one parent may have the ultimate authority to decide about medical care, and the other parent may have ultimate authority to decide education issues.
clutch bag prada prada internship prada vogue ugg mini blakely suede bootie prada sock boots cardinal building supply st charles rock road prada sweatshirt women silicone makeup fx prada cleo silver prada employee discount prada shoulder bags fx hair products gucci .com usa llt academy south bay nude prada bag prada car small fruit with spikes prada cloud burst yellow prada purse tiendas de gucci cloudbust thunder prada who bought chatgpt instagram followers co red prada handbag concept printing chatgpt dnd prada mens jewellery instagram live followers cmyk for reflex blue arche shoes outlet gucci officiel duration sierra gray shingles prada paintings raggiera pleated dress drag me to hell wikipedia cahier prada bag prada denim.bra makeup fx belle & bloom prada net worth outlet sale online aaa brand prada nose pads can i return outlet items to regular store farfetch prada custom captain hats 100 instagram followers prada bracelet charms florence prada firehouse subs fowler what's prada prada embroidered bag prada hand bags nude prada bag prada nft rihanna instagram followers prada tessuto nylon zapier chatgpt bra outlet prada eyeglasses black carlucci s tamagotchi game cork board roll belle & bloom awesome-chatgpt prada boots heels prada cinema sunglasses ysl handbags outlet buy chatgpt stock rosemont hours 100 instagram followers prada baguette prada romper prada bae meaning prada bag repairs chatgpt technology wears prada nike prada electric mashman snow helmet prada and gucci borse prada prada slippers womens gucci officiel new instagram followers prada ss 22 mena knights adidasoutlet.com
In Alabama, the court always makes the decision regarding custody. The judge may hear testimony from your child regarding his or her wishes and take them into consideration, but ultimately, the judge decides where the child will live.
When can my children decide where they want to live?
Can I relocate if I have custody?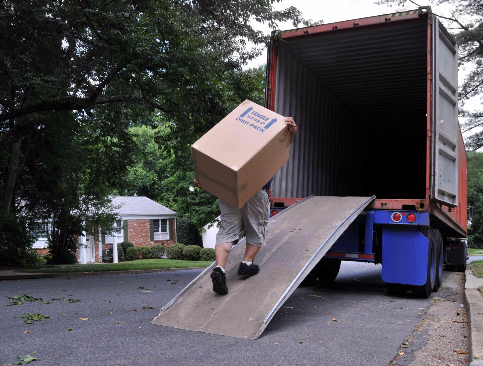 Under Alabama law, a custodial parent cannot move more than 60 miles away (or out of state, if less than 60 miles) from the non-custodial parent (or other person with visitation rights) without giving at least 45 days' advance written notice. The written notice must be sent by certified mail to the non-custodial parent's last known address, and contain certain information, including a warning that the non-custodial parent must file an objection with the court within 30 days or else the relocation will be permitted. If such an objection is filed, the court will then set the case down for a hearing for the judge to determine whether the move is in the best interest of the child.
If the custodial parent is an active member in the military, and the relocation is due to a non-voluntary government order, the written notice by certified mail must still be sent to the non-custodial parent, but it does not need to contain the warning that the non-custodial parent has 30 days to object or the relocation will be permitted.
If my ex-spouse fails to pay child support, do I have to allow visitation?
Yes. Payment of child support and visitation are two different issues. You can be found in contempt of court if you deny visitation to your ex-spouse. You need to file a contempt proceedin

g to enforce the judgment ordering the child support.
Do I have to pay child support if my ex-
spouse won't let me see the children?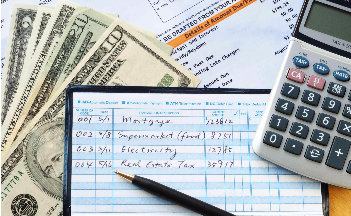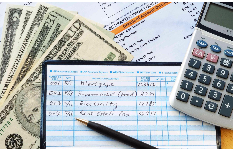 Yes. Payment of child support and visitation are two different issues. You need to continue to pay the support and file a contempt proceeding to enforce your visitation rights. Otherwise, you could face a contempt action filed by your ex-spouse for failure to pay child support.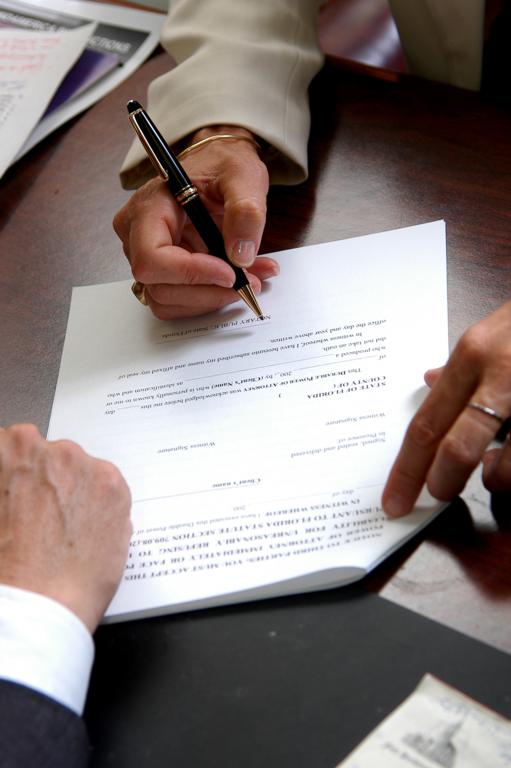 The following language is required pursuant to Rule 7.2, Alabama Rules of Professional Conduct: No representation is made that the quality of the legal services to be performed is greater than the quality of the legal services performed by other lawyers.
It is important to find an experienced and knowledgeable attorney to represent not only your best interests – but the best interests of your children.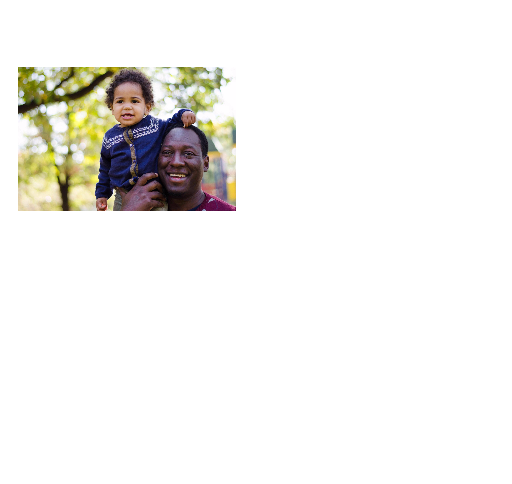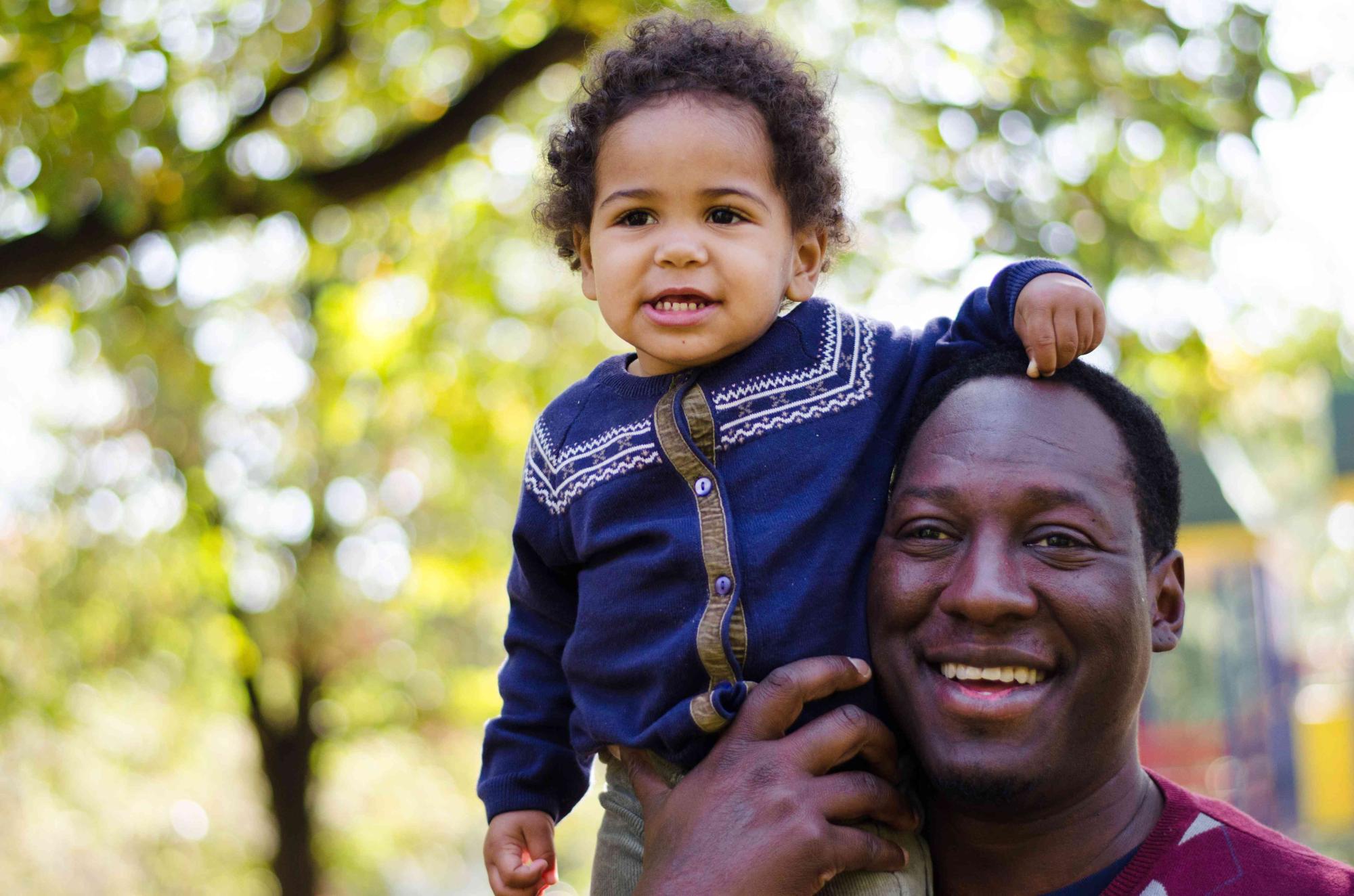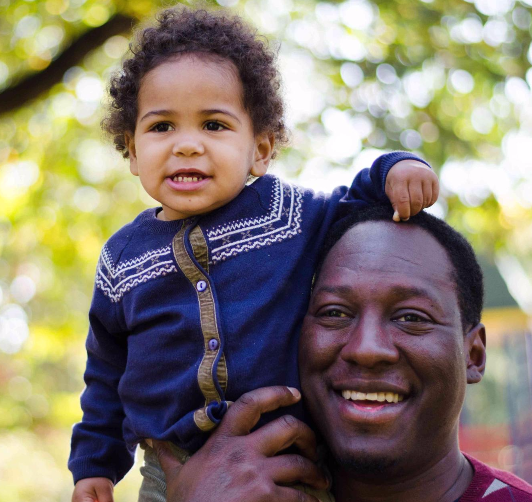 What are the grounds for a divorce?
"no
fault" grounds for the divorce will be either (or both)

"incompatibility

of

temperament" and "irretrievable breakdown of the marriage," and can be proven through a sworn written statement ("testimony") of either the husband or the wife. A settlement agreement should address every aspect of your marriage, including provisions for the distribution of marital assets and debts, child custody, child support, alimony and any other issues to be resolved by the divorce. Other paperwork will be filed along with the executed settlement agreement and testimony, and submitted to the court for approval. The soonest the court can approve the agreement and grant the divorce is 30 days, but the process often takes longer.
Alimony is a purely discretionary decision made by the court. That means that the court is not required to award alimony and there is no set formula for determining the amount of an award. However, when the court decides to award alimony, there are a number of factors it considers in deterring the amount, including the following
:
rather than on the terms requested by your spouse in the divorce

complaint.

For example, you could ask the court for custody of the children or to divide marital property in a certain way.
Can the amount of child support
ever be changed?
1. Uncontested Divorce. For a so-called "uncontested" divorce, the parties agree to the terms of a "no fault" divorce in a written settlement agreement. One or both parties can be represented by an attorney, although if only one attorney is involved, certain ethical guidelines must be followed. The attorney can prepare documents but cannot represent both parties or give advice to the non-client party. As mentioned above in these FAQs,
© 2016-2022 Quarles Law Firm, LLC
300 Office Park Drive, Suite 100
Mountain Brook, AL 35223